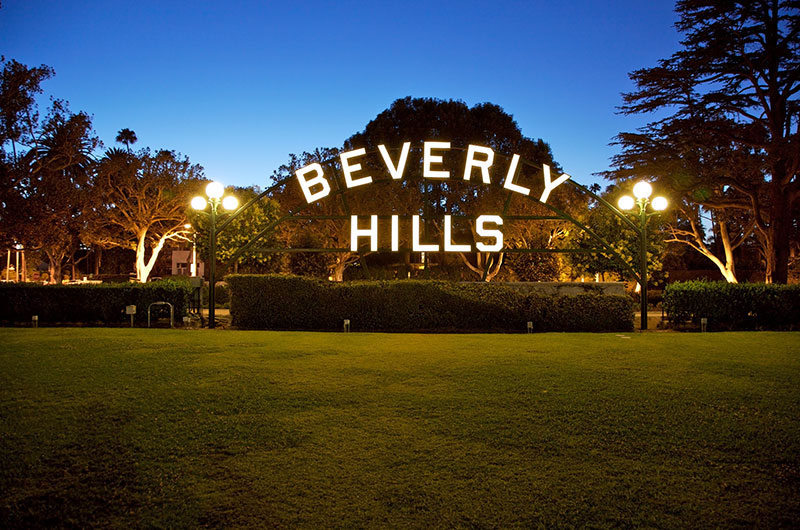 Beverly Hills is a city that doesn't need a long introduction. It's now forever immortalized in books, film, and other forms of media as the preferred address of many of the country's most famous and high-net-worth personalities. What's most amazing about Beverly Hills, however, is that it used to be a lima bean farm in its very early days. And from humble beginnings rose Southern California luxury and fame.
What you will love about Beverly Hills:
Don't let Beverly Hills' local population of celebrities and Hollywood moguls intimidate you. At its very core, the city is a relaxing town of underrated green spaces and family-friendly amenities. Roots run deep here, and the community can be tight-knit. This makes Beverly Hills ideal for those who are looking to settle down and build their legacy.
Beverly Hills is one of the best places to go if you are looking for five-star, fine dining, helmed by world-famous chefs. Examples include Crustacean, a Modern Asian restaurant helmed by Helene An; Wolfgang Puck's Spago, an institution for Californian cuisine; Avra, a shrine to modern Greek fare; Tommy's, which serves Californian-Italian food with Vartan Abgaryan in the kitchen, and; Nozawa Bar by Osamu Fujita.
There are several peaceful parks in Beverly Hills for those who need to take a breather. These are Coldwater Canyon Park up in the hills, the Virginia Robinson Gardens, the 11-acre Roxbury Memorial Park, La Cienega Park, and Beverly Gardens Park, where the iconic Beverly Hills sign is located.
Historic celebrity homes and architecturally significant properties abound in Beverly Hills, perfect for the budding Hollywood historian. These properties include the Greystone Mansion, Spadena House, Greenacres, The Knoll, and The Beverly House.
Real estate in Beverly Hills
Highly valued and high-appreciating, Beverly Hills real estate is some of the best investments in Southern California. But sprawling mansions are not the only offerings available in the market. Smaller single-family homes, duplexes, and homes converted to apartments are prevalent in the city, adding diversity to the local stock. Architectural styles in Beverly Hills are just as varied, ranging from traditional to ultra-modern. 
It would be a pleasure to help you explore your real estate options in Beverly Hills. Connect with us today at Maximum Realty and Property Mgt. to start.

Sorry we are experiencing system issues. Please try again.